Parent Teacher Conferences Scheduled for February 20th & 21st
Online Method to Schedule Conferences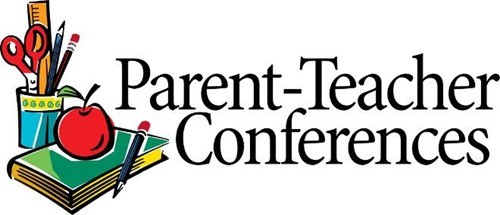 Parent Teacher Conference (PTC) Registration Process for Parents/Guardians
Sign up starts February 10th
Thursday: 12:00 - 7:00 p.m.
Friday: 8:00 a.m. - 12:00 p.m.
Where to Start:
 Click on the "Menu" button on the top right, then click on "Parent-Teacher Conferences" in the menu. This will take you to the registration/sign-in screen.
 Sign In: If you previously signed up for SOCS calendar reminders, you are already a registered user for Parent-Teacher Conference (PTC) and will use your email and the same password used for calendar reminders.
 Sign Up NOW! If you have not yet registered, you will complete the registration screen that asks for name, email and password. Upon completion, you will have password protected login access and will receive an email confirming your registration and login credentials. You will also have access to create calendar reminders.
 Or Connect Using: Your account
YOU ARE NOW AT THE PTC SCREEN

Signing Up for Parent-Teacher Conferences
Step 1: Choose the conference you wish to attend. Once you have chosen the conference you will be taken to a list of teachers associated with the conference.

Step 2: Select the teacher(s) from the list or by typing a last name in the "Search Teacher" field. You can reserve time with up to eight teachers. You can register for additional teachers once you complete the current process.

Step 3: Enter the student's name.

Step 4: Click continue.

Step 5: Check the box next to the conference times(s) you wish to reserve.

Step 6: Click Update (the timeframe(s) you chose will be colored green). At this point you may sign up for conferences for additional teachers or additional students by clicking on the "Teacher Selection" button.
 Choose additional teachers OR
 Repeat the process you just completed for additional student/s choosing new teacher/s and entering the additional student/s name/s.
 Click Update.
 The timeframe you chose is colored green (registration for the additional teachers or student/s is added to your Confirmation Registration Report).
At the bottom of the screen you will see a confirmation of your conference registration. You will have the option to "Click here to print" to get a copy of your Conference Registration Report.
For additional help, please watch the tutorial below or contact the school.