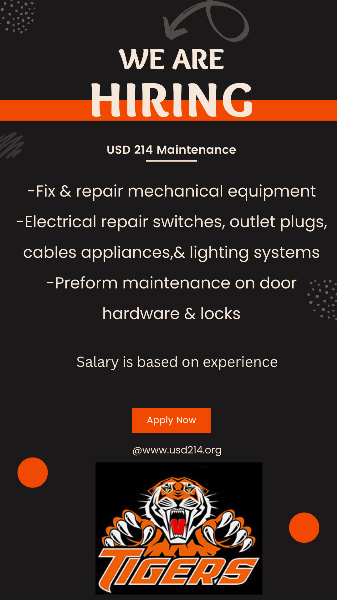 Sep 23, 2022
Apply for immediate opening.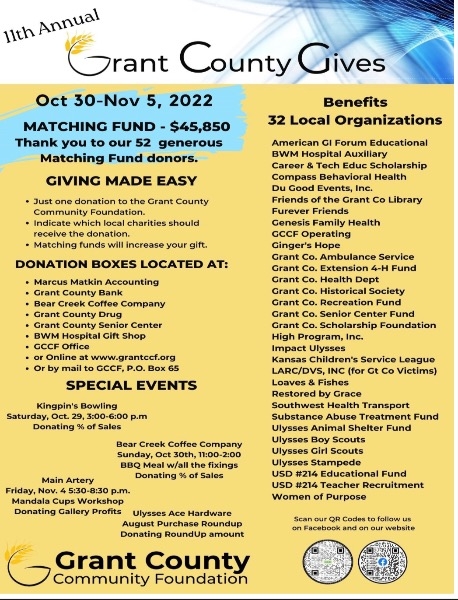 Sep 20, 2022
It is that time of year again. The annual Grant County Gives is running October 30 th – November 5 th . Our school district is one of the many local organizations that can be supported. Please see the flyer for details.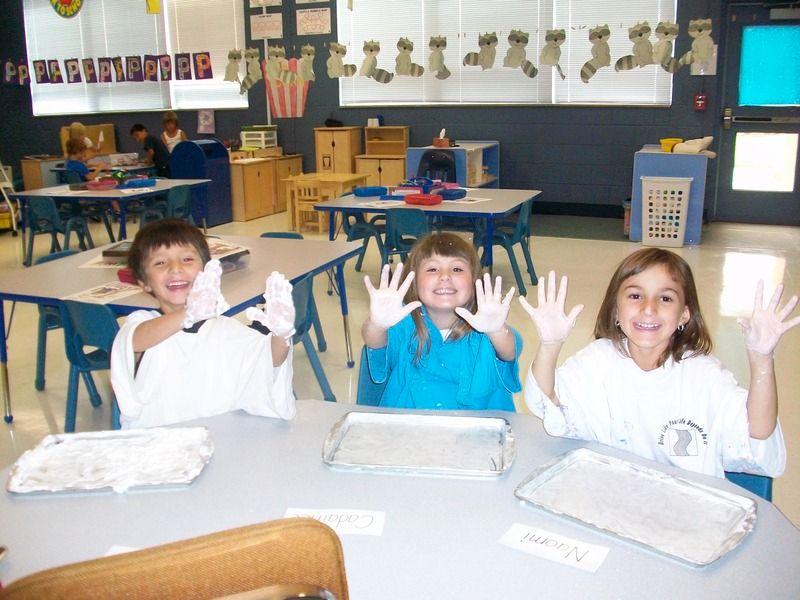 May 4, 2012
Welcome to Ulysses USD 214. We are fortunate to have an excellent school district that is supported by staff, parents, businesses and community . Our community is committed to providing the best resources available to prepare our students for their future. The quality of the school district is complemented by a progressive and global business community. Ulysses is an ideal community in which to raise a family! For more information about Ulysses, Kansas check the following websites out: http://www.cityofulysses.com/ . . .